Some years ago a friend of mine intoduced me to Cliff Wills and Mark Carroll, they wanted to Ride for a Rhino Charity and they luckily invited me as a fundraiser of Project Rhino to Co Manage the event.
It was unique in that it was not a Race, it had no Entry fee, it was possibly Africa's most gruelling time restricted Ride and it ended in a Big 5 dangerous Reserve. In this Case it would be Hhluhluwe Game Reserve. After 2 Rides in KZN and two in the Mpumalanga Region we decided to rebrand the Ride into the name of the dangerous Black Rhino and thus www.ubhejenex.org was born.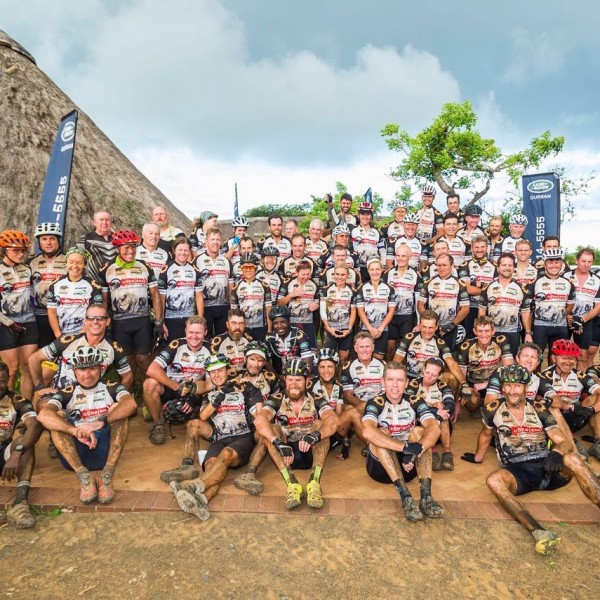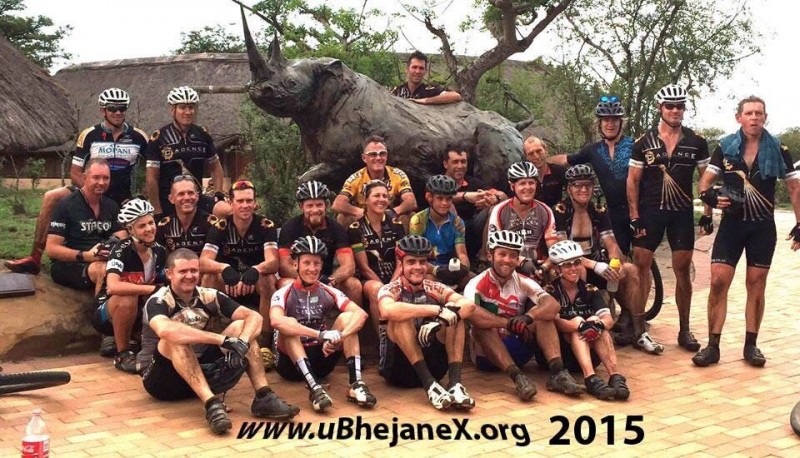 The Bronze statue of the rhino has become the focal point of the ride at Imfolizi Game Reserve. Here the small team of finishers enjoy the picture in 2015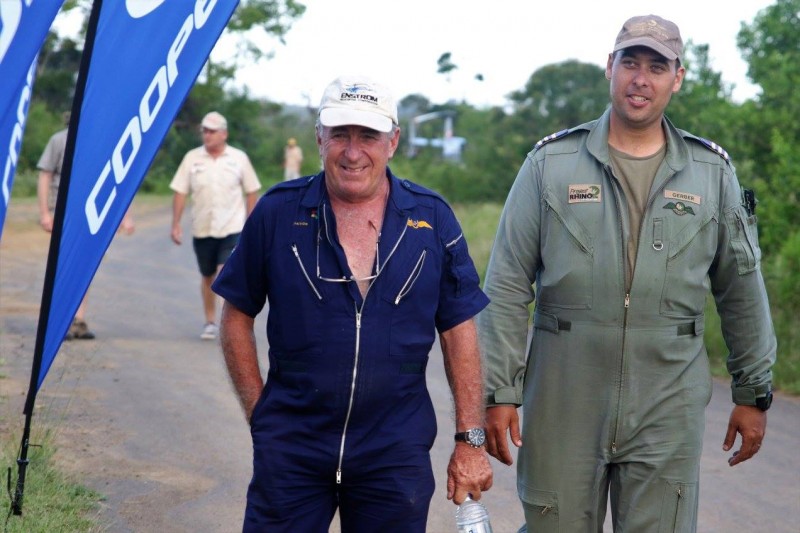 Experienced Zapwing pilot Etienne Gerber (Right ) with Chris Small owner of Savuka who kindly donated his chopper for the Film crew.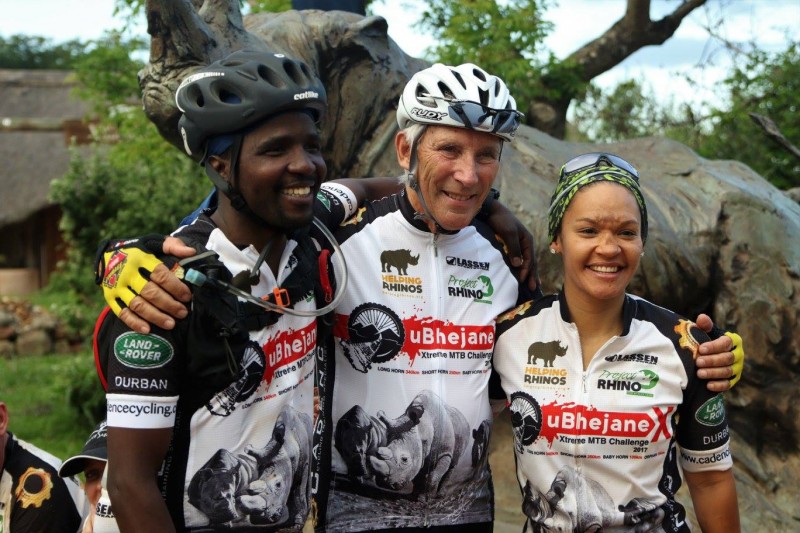 New Shirts Designed by Mike Nash for the first time being Ridden by the whole field. Pictured here are Ambassadors and Mountain Climber Sibusiso Vilane, Commentator Phil Liggett, and TV presenter and Ergo Sports Model Stacey Holland.
Invited Ambassadors that sent a video of support were Explorer Kingsley Holgate, Sri Lankan Animal Activist and fashion Icon Otara Gunawardene, Ergo Sports Model Vannessa Haywood-Sandes and Extreme Adbenturer Braam Malherbe, the biggest of the Cycling World, Olympic Winner and Four times Tour de France Winner Chris Froome.
Landrover Durban were generous in providing Ride support with branded Discoveries for some of the tricky terain floowing the riders off road in sometimes muddy and dark conditions.
We were privilaged to have Multiple Duzi Canoe marathon Winner Martin Dreyer and his amazing Wife Jeanie both part of the Change A Life Foundation. Jeanie had just merged Victoroius on the 1000 km Munga a week before the Gruelling Ubhejane Ride.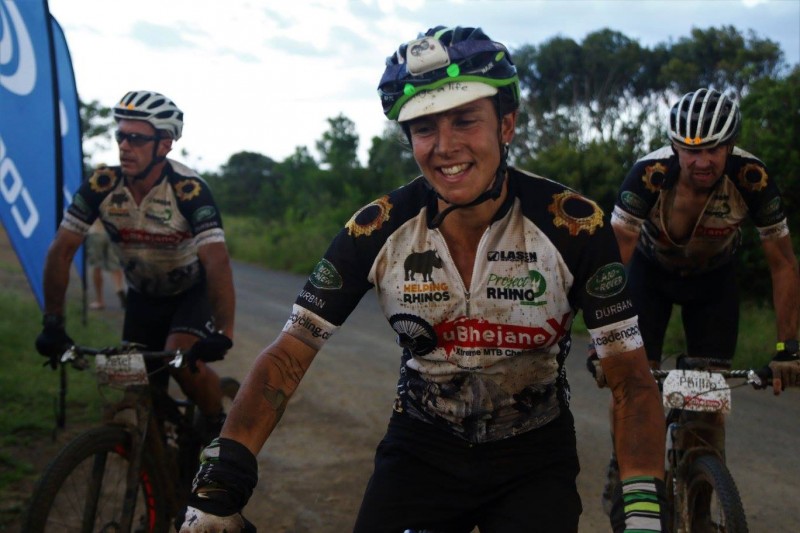 Jeanie Dreyer enters the park just over 300kms at 17h30pm after 15 hours in the Saddle non Stop with a massive headwind.
A big Congratulations to Cadence Cycling, The Support Crew, Sponsors, Volunteers and Riders who made this unique Ride a World Class event.
Big Red Design will have the Video out on the 9th Feb 2017 and the Ride date set for 8th December 2018. Start your training now.