The Ride spends many hours through the Rolling Sugar Cane Fields of North of Durban and Zululand.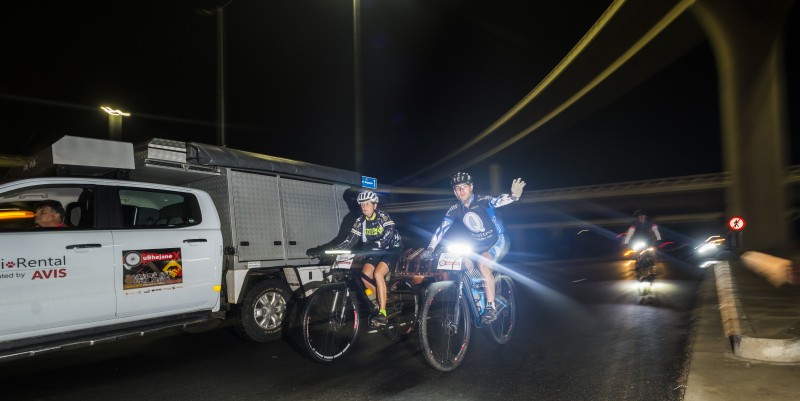 Riders depart at 2am from Hillcrest. The Average speed for the first 8 hours was 24kms per km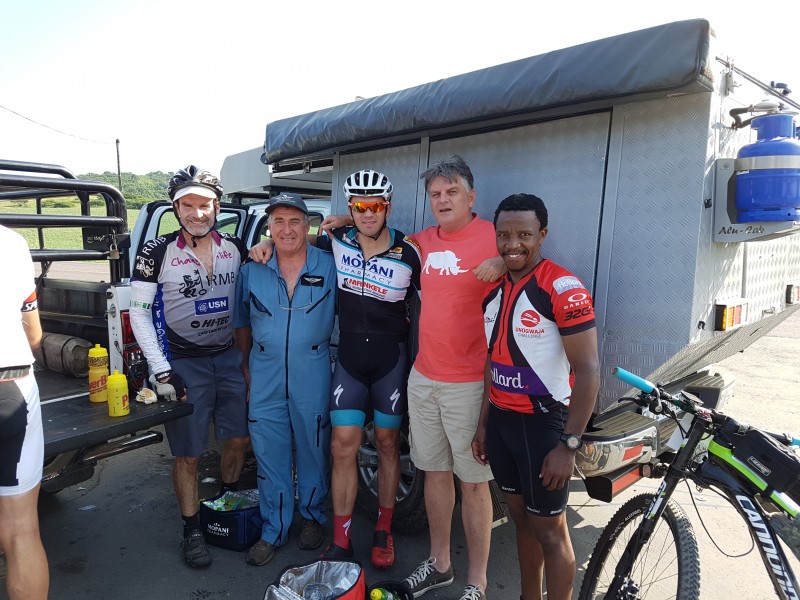 Supported by Safari 4x4 Rental on the Xtreme Ride are from left to Right- Martin Dreyer ( Seven times Dusi Canoe Marathon Winner, Chris Small- Helicopter pilot and owner of Savukatel, Hennie Kriek ( pro Cyclist from Mopani in Nelspruit) Grant Fowlds in Support and Co Event organizer with Xolani Hlatswayo of Webber Wentzel Attorneys in Johannesburg on his first attempt at the Ubhejane Challenge
The Scenery is breathtaking from Sugar cane, indigenous forests, Tribal villages and Gum plantations on the Empangeni Kwambonambi areas

Chopper Support for safety and filming provided by Chris Small of Savukatel and assisted by Zap Wings Etienne Gerber-Vehicle ground support provided by Landrover Durban

Right picture: Helping Rhino Team jerseys crossing the Mtunzini River-Cliff Wills, Joyce Benade and Wayne Gimingham

Above picture: Sports stars-former Bok and Sharks Rugby player Jeremy Thompson and Martin Dreyer, Duzi Canoe hero at Centenary Centre, Imfolizi Game Reserve.

Scouts welcome the 340km Riders at Centenary Centre with a #RhinoShoutout at Imfolizi Game Reserve with a written message from Chief Scout Bear Grylls-my appeal is to reach out to you, as i believe young people are the future of Conservation.I need you to be the heroes and help me to save the Rhino's.

Final day Celebrities gather at the Bomas with Mike Nash of Lassens Sportswear, Kingley Holgate, Sibusiso Vilane, Phil Liggett and Mark Carroll.

At the Iconic Bronze Rhino Centenary Centre, from left, Grant Fowlds, Mark Carroll, Sibusiso Vilane, Richard Mabanga (back) Cliff Wills, Kingsley Holgate, Phil Liggett and John Smit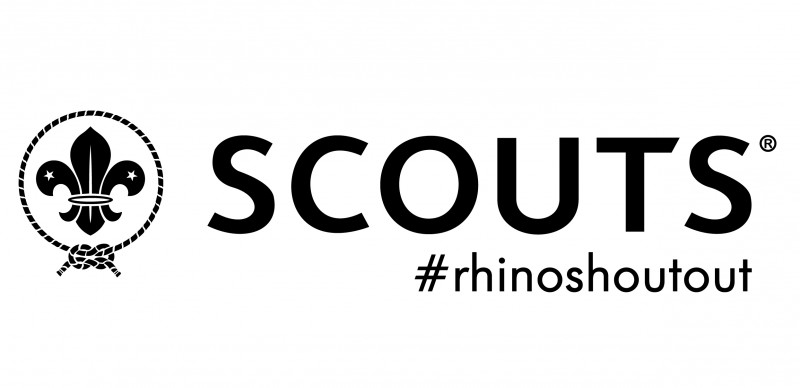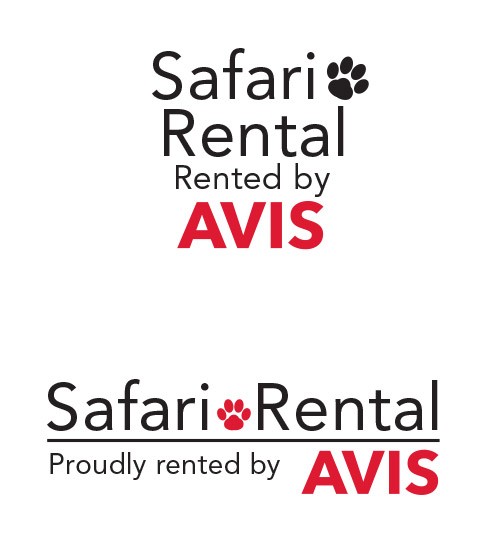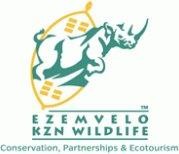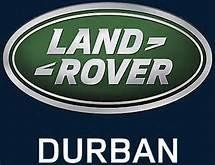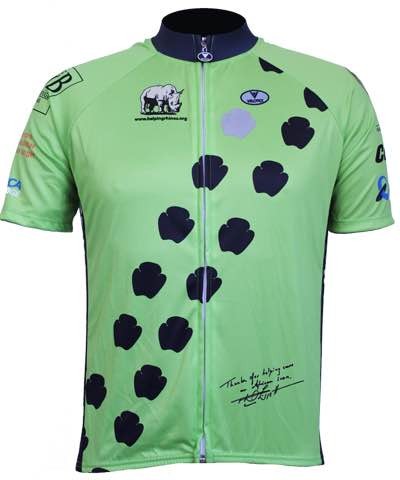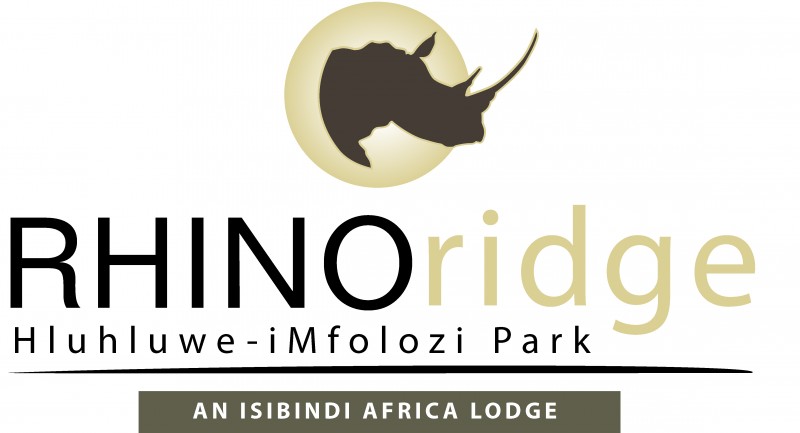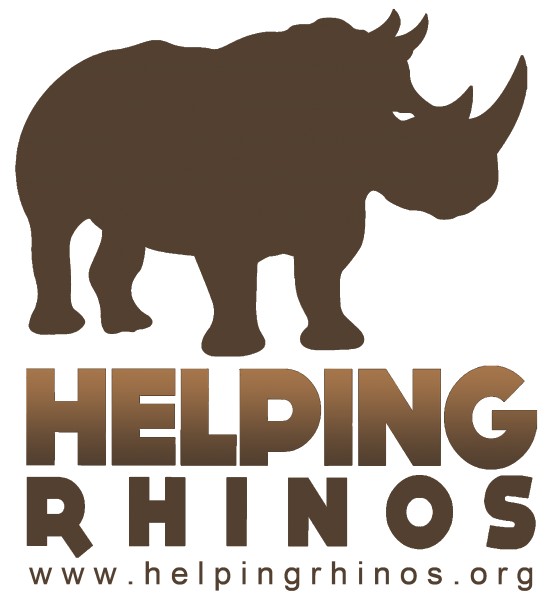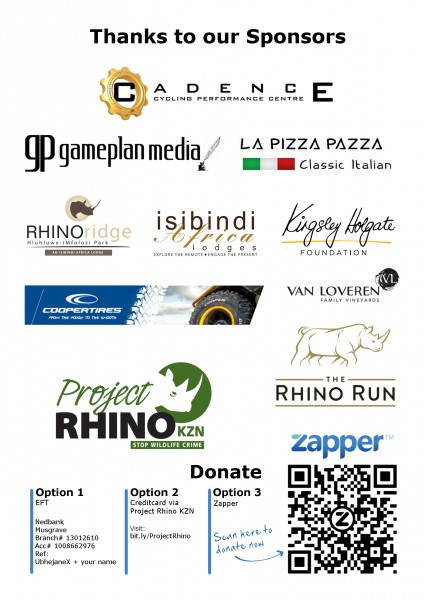 Twitter handles
@Avissafari
@ubhejaneXtreme
@Grant Fowlds1
@cadenceCPC
@LandRoverDBN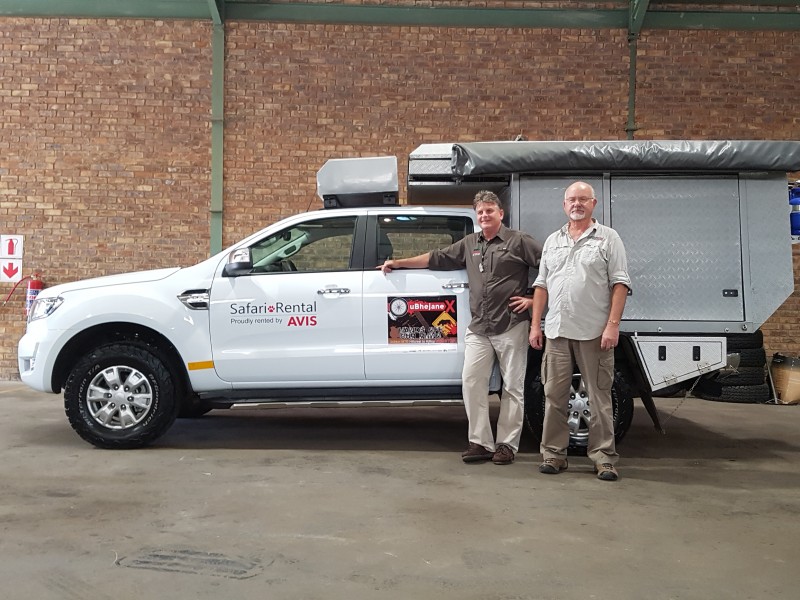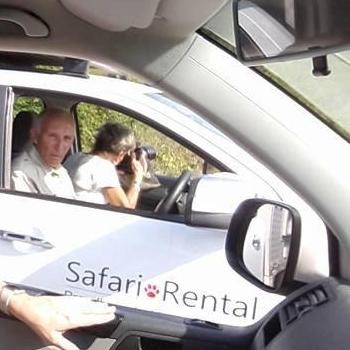 Left: Martin Steer, dealer principal of Safari Rentals hands over the wonderful off-road support vehicle for the MTB event. Many thanks for driving Phil Liggett and Grant Fowlds to and during the Event.
Right: Phil Liggett enjoying time in the Bush in his Safari Rental Vehicle
Thanks to Photogrpahers Anthony Grote and Larry Bentley for providing the visuals.

Save the Date -uBhejaneX - 9th December 2017