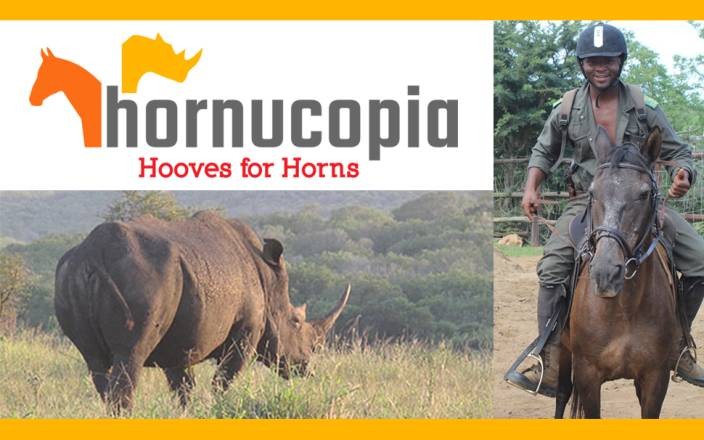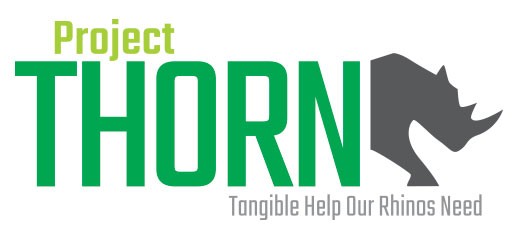 Project Thorn is a revival of horse patrols in the remote Wilderness Areas of Imfolizi Game Reserve in KwaZulu Natal. The acronym stands for ''Tangible Help our Rhino Needs-THORN''. The revival was initiated by Karrie hovey and Charles Merrill of California USA in April 2015 while doing a Rhino Art road show in Mtubatuba with Project Rhino Team members.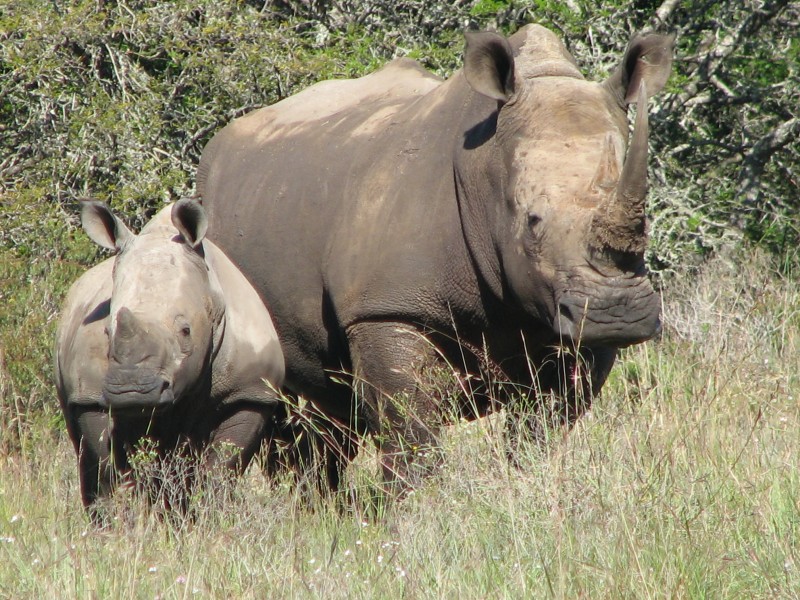 Since legendry rangers like the late Ian Player and Nick Steele saved the Rhino from extinction - horses played a major role in the Conservation of the Flagship park of KwaZulu Natal-the Hhluhluwe Imfolozi National park. In 2009 various factors lead to thier demise and the stables were left empty.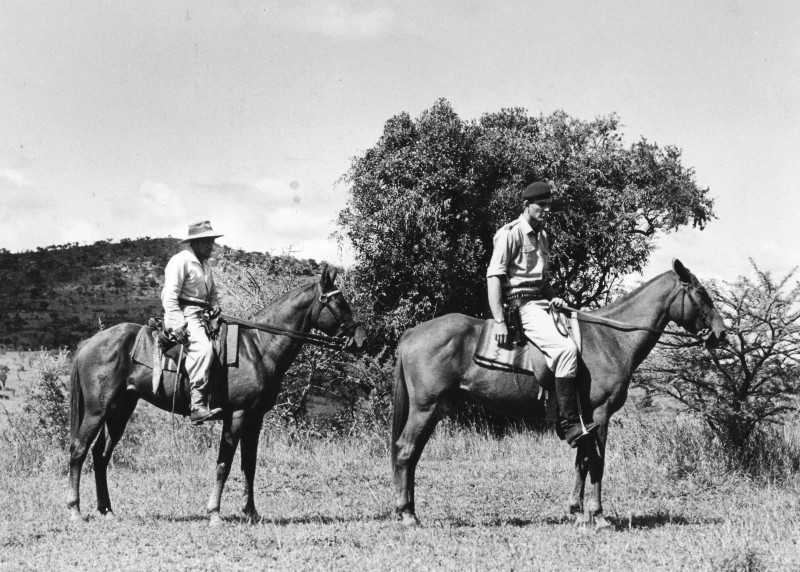 Ranger Ken Tinley and his colleague in Imfolizi several decades Ago. The White rhino was saved by a few brave men under Operation Rhino by protection and moving several animals to other Parks to start a breeding nucleus.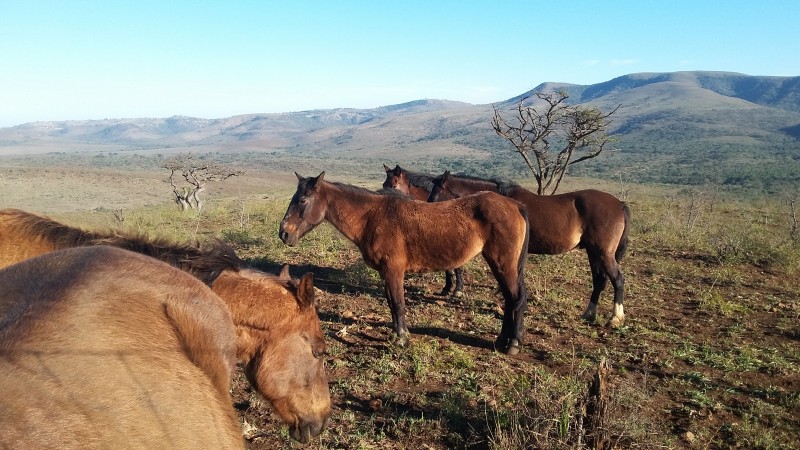 These are the tough variety of horses that remain in the Nqumeni Section of the park which are still operational and effective for patrols.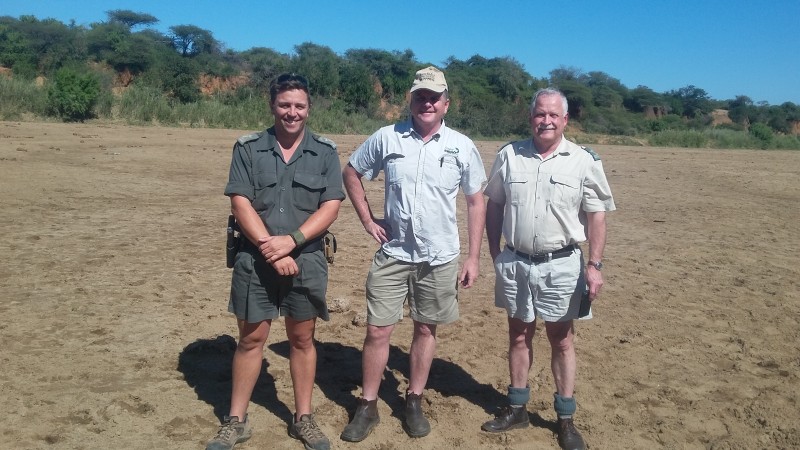 The Revival team- Jed Bird, Section Ranger Mbhuzane, Grant Fowlds Project Rhino KZN Co-ordinator and Des Archer, Ezemvelo Wildlife.
Nqumeni Outpost- existing horse establishment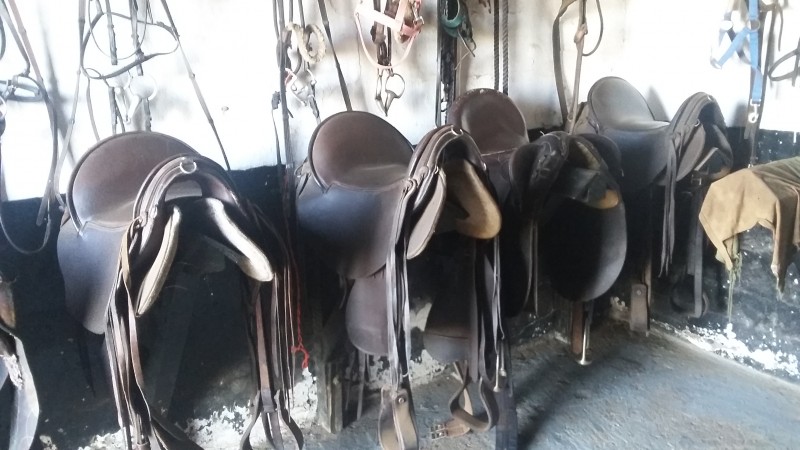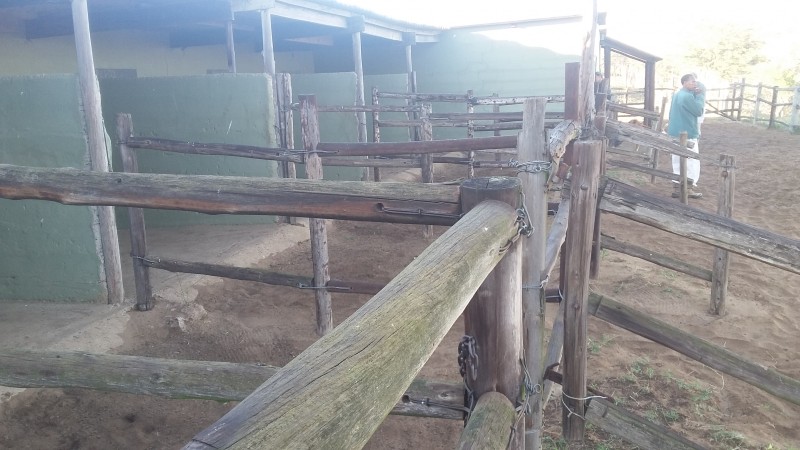 Below: Mbuzane Outpost- existing stable structures which need work. The last time they had horses was in 2009. This Facility will house 4 operational horses with a groom to be sponsored by this proposal in Year 1.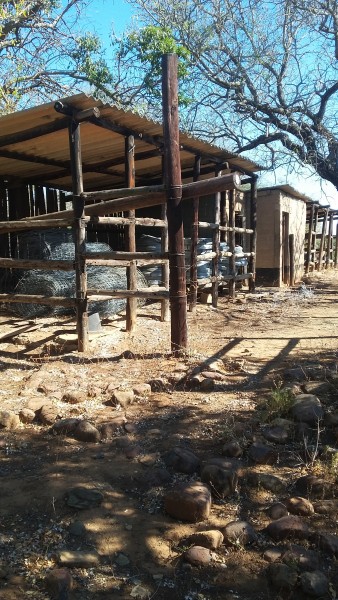 Madlozi Field Ranger Camp- historical horse overnight point, will need work on fence and water provision
Mhlanganweni Field Ranger Camp- historical horse overnight point, will need work on fence and water provision.
There are a total of six field ranger camps in a total of 30,000 ha under the Mbuzane Section Ranger.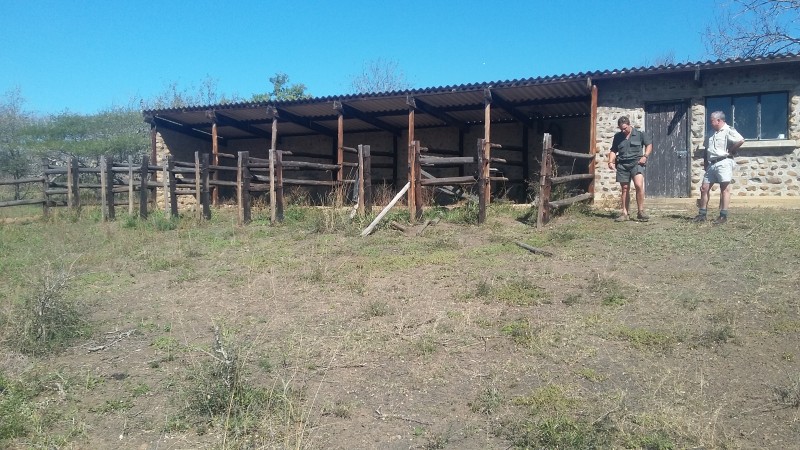 A final base Camp will be stationed to the South of the Wilderness at Makhamisa. This facility will house 4 horses and has the best facilities available. A second groom will be stationed here with the equine team. There is also a tracker Dog unit positioned with a kennel and handler. This well appointed Stone design has a Coral to train horses. The predator proof boundary around the facility is in good order.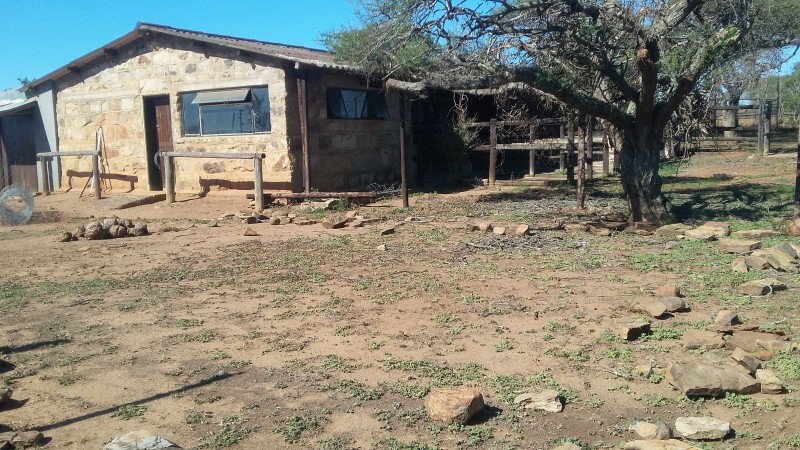 Veterinary Care will be under the watchful eye of Dr.Dave Cooper, the Ezemvelo Head veterinarain. Bayer Health have a vet and medicine sponsorship for the Horses and Dogs.
Call to Action-
Project Thorn - Tangible Help Our Rhinos Need
Project Thorn's mission is to find and fund tangible projects to help protect rhinos in South Africa.
We have partnered with Green Planet Films as our Fiscal Sponsor. Contributions to Project Thorn are tax-deductible.
We are sending out an outreach for Donated Horses for a needed Cause. The operation will require Saddlery, horse combs and general stabl equipment from a horse caring Community.
Karrie and Charles were recently interviewed by Animal Instinct on Heritage Radio Network: http://heritageradionetwork.org/podcast/project-thorn-protecting-rhinos/
Facebook page is: https://www.facebook.com/projectthorn/and Twitter: www.twitter.com/projectthorn/
Info www.12hours.co.za
121-310 NPO
930045075 SARS Public Benefit Organisation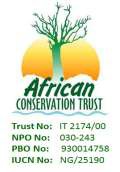 Grant Fowlds | Rhino Art Project Coordinator and Fundraiser
Direct:(+27) 083 2641978 | grant@rhinoart.co.za |www.projectrhinokzn.org | Face book | Twitter
Desmond Archer | Project Manager RHAMPP
EZEMVELO KZN WILDLIFE
C/O 1 Peter Brown Drive | Montrose 3202 |
PO Box 13503 | Cascades 3202 | Kwazulu-Natal | Republic of South Africa |
Direct Tel: +27 (0)73 746 3397 | Fax2e-mail : +27(0)86 505 9075 | Des.Archer@kznwildlife.com | www.kznwildlife.com |