The Founders of the Gorilla Art Campaign, John Kahekwa and Grant Fowlds with Bonane - in the Kahuzi Biega National Park.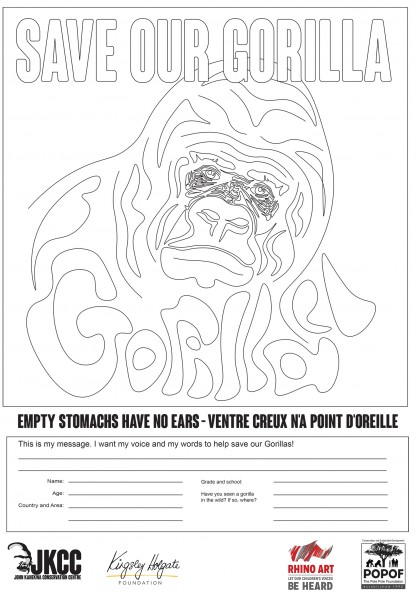 Gorilla Art template to be Coloured in by Youth with Messages from the Youth to protect the species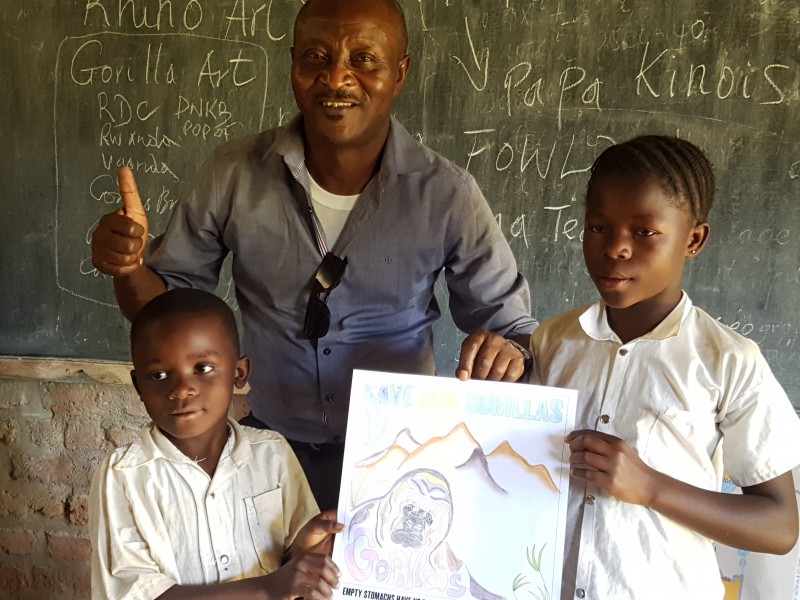 John explains what the completed Art should look like after being done by the Children. Here two pupils of the PolePole Privately funded School are showing the Classroom the completed Art.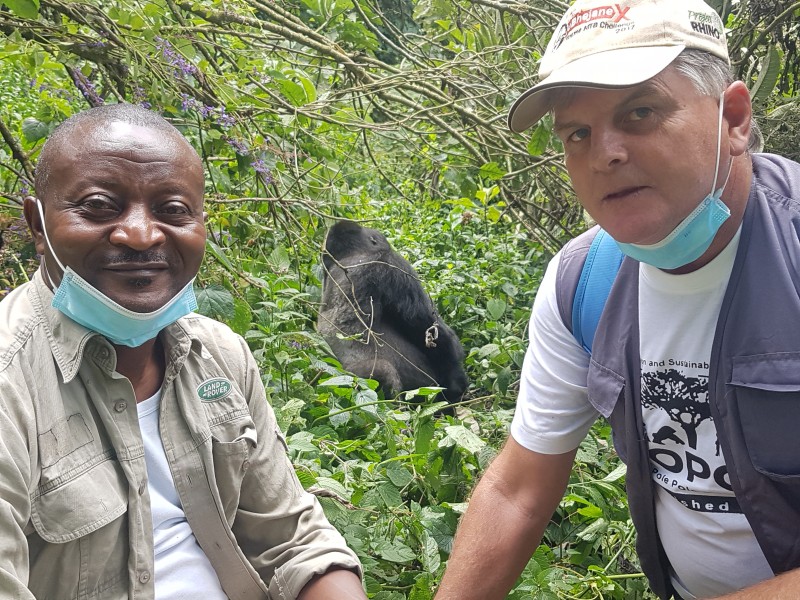 John Kahekwa has been habituating Gorillas for over 3 decades- seen here in Kahuzi Biega Forestswith Grant and Silverback Bonane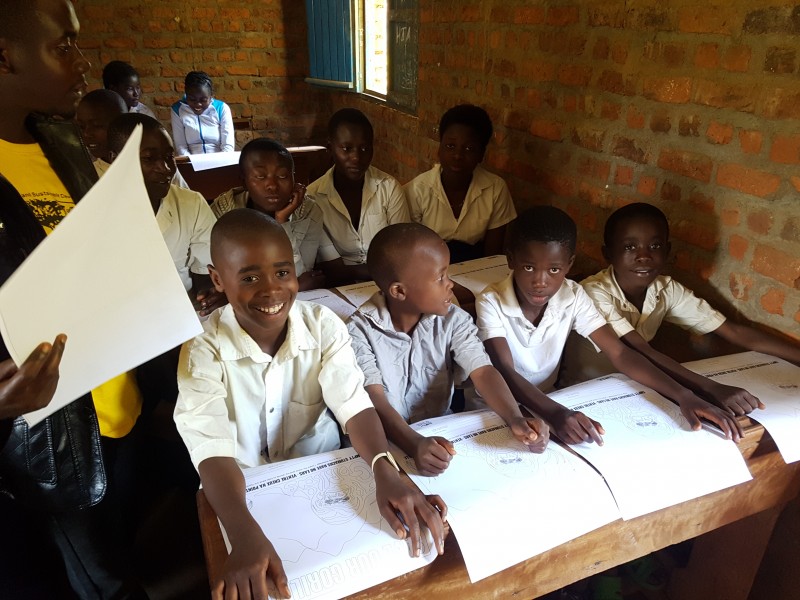 Pupils are excited to recieve Templates which come with Education in a Classroom about Facts and figures on Great Apes, thier history and how humans are threatening thier survival.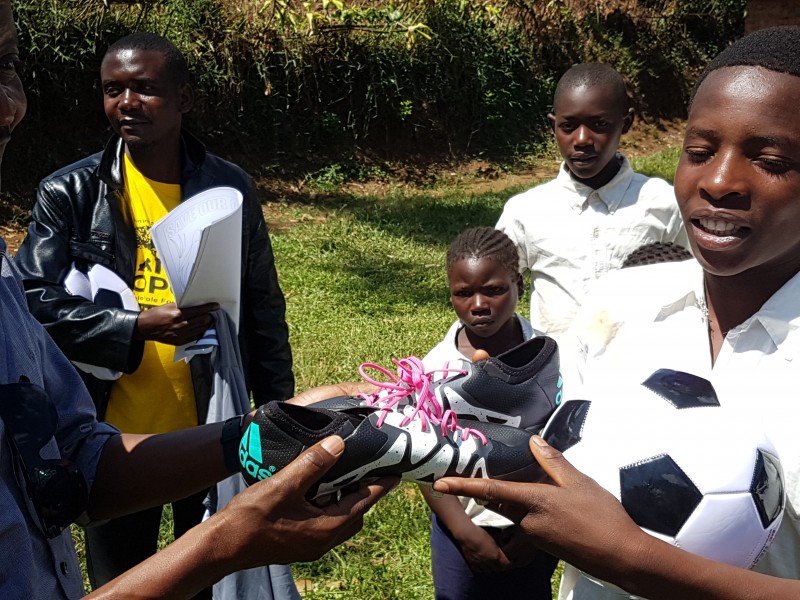 Thanks to our generous Sponsors Adidas and Imake a Difference in New Zealand we are able to give the Community Prizes and play Conservation Soccer- the universal language