"We make a living not by what we get, but we make a life by what we give." — Winston Churchill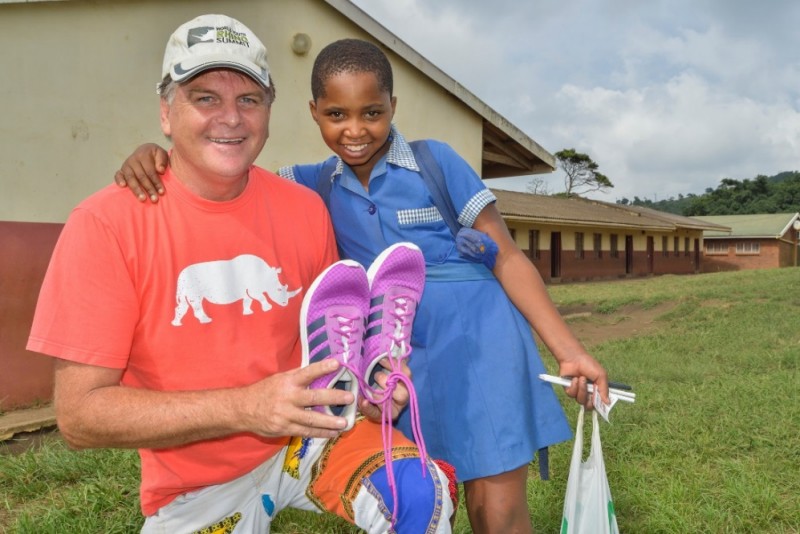 Thanks to the generosity of Adidas – there are few other Organizations with a Rural Reach like Ours with our team travelling into Africa and South African Rural Areas.
Countries
South Africa
Botswana
Zimbabwe
Mozambique
Malawi
Democratic Republic of Congo
Our network enables us to give to schools, anti-poaching units, rangers, home for the handicapped, orphanages, homes for the blind, street kids, and winning conservation hero's from a project that has reached 535,000 pupils in 5 years.
Organisations
Star of the Valley
Bongani Mountain Lodge Community, Mpumalanga
Kerr House, Durban Centre for Abused Woman –via Eden College
Amakhala Conservation Centre NGO
Barokgologadi Community, North West Province
Ezemvelo KznWildlife Community Outreach
Lowveld Walkers, Matsulu, Mpumalanga
PolePole Foundation NGO, Democratic Republic of Congo
St. Lukes Home of the Healing, NPO Kearsney KwaZulu Natal
Wildlands NGO
Zululand Conservation Trust NGO
WildlifeAct NGO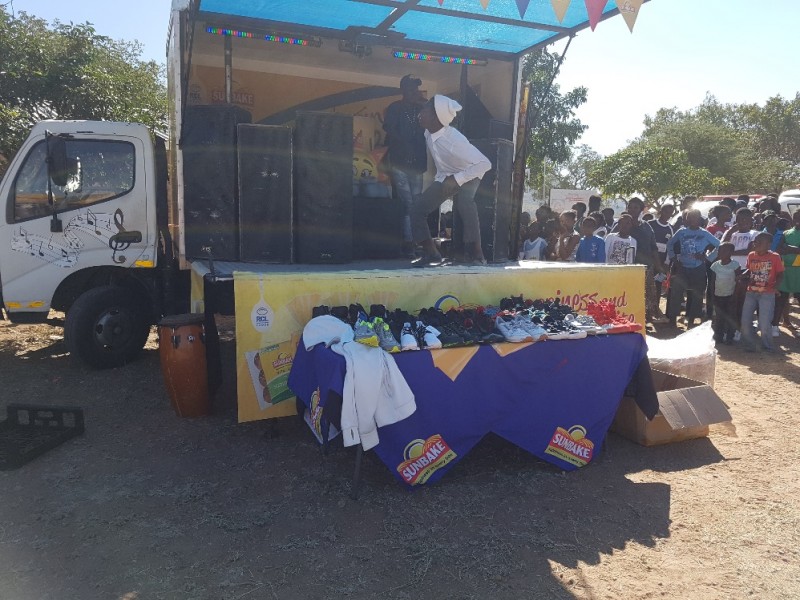 Stage at June 16th Youth day Rally about Conservation in Mastulu Malelane- prizes to winning teams.
Give your time. Give your money. Give encouragement. Give love. Give abundantly.
I have met many people in my last few years in business. I have been to hundreds of networking events. Done hundreds of schools w talks to plenty of people. Started a few companies. Failed many times. Succeeded in a few. I have never seen so many people who lack the concept of generosity as I see in today's business world, however, I see this changing.
Too may people will just shove their business cards in others faces, add strangers on Facebook and then immediately pitch their businesses, and just expect business to fall on their laps. This is not how successful people act nor is it a successful way to conduct business, if you want to sustain growth.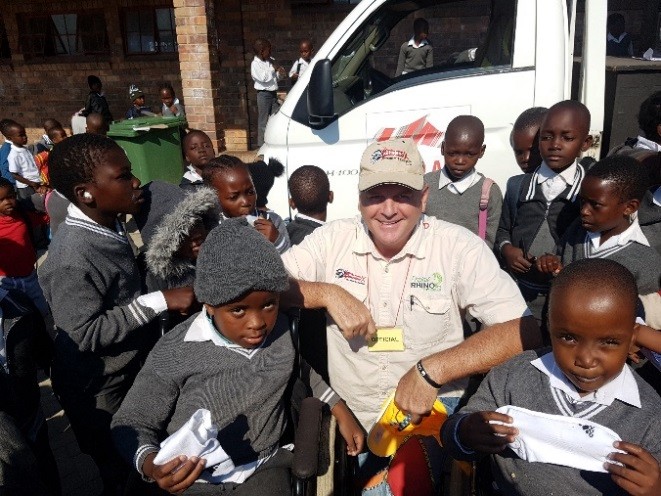 I have always got a soft spot a kid in a Wheelchair- They were given some Adidas Socks.
"There is no exercise better for the heart than reaching down and lifting people up." — John Holmes
"Give what you have. To someone, it may be better than you dare to think." — Henry Wadsworth Longfellow
"A fight is going on inside me," said an old man to his son. "It is a terrible fight between two wolves. One wolf is evil. He is anger, envy, sorrow, regret, greed, arrogance, self-pity, guilt, resentment, inferiority, lies, false pride, superiority, and ego. The other wolf is good. He is joy, peace, love, hope, serenity, humility, kindness, benevolence, empathy, generosity, truth, compassion and faith. The same fight is going on inside you."
The son thought about it for a minute and then asked, "Which wolf will win?"
The old man replied simply, "The one you feed." — Wendy Mass, Jeremy Fink and the Meaning of Life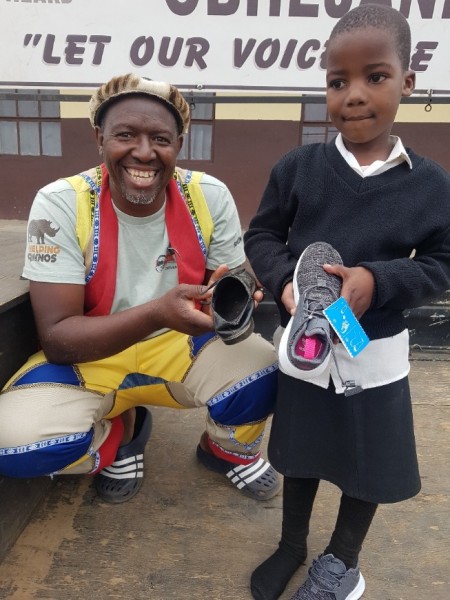 Richard Mabanga with a Childs Old broken shoes and her new Adidas trainers

"If you want to call attention to your good deed then it isn't a good deed, it's a self-serving one. Why? Not only have you patted yourself on the back but you're fishing for others to do the same." — Donna Lynn Hope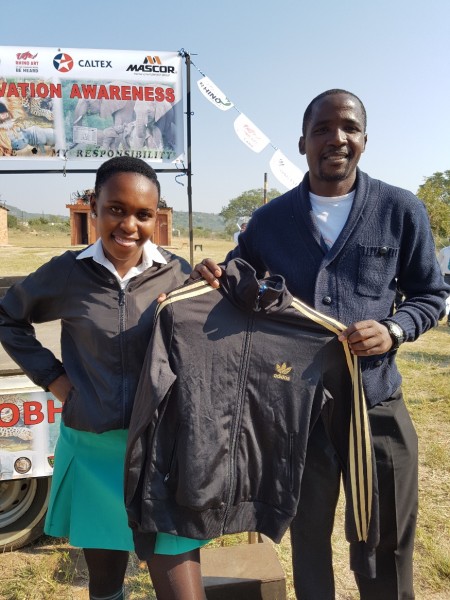 Sibusiso Vilane (Right) was the first black man in the World to Summit Mt Everest and has since Accomplished all the seven Summits of the world. As a guest he handed out the prize to pupil in his rural Home village of Luphisi bordering the Kruger Natinal park.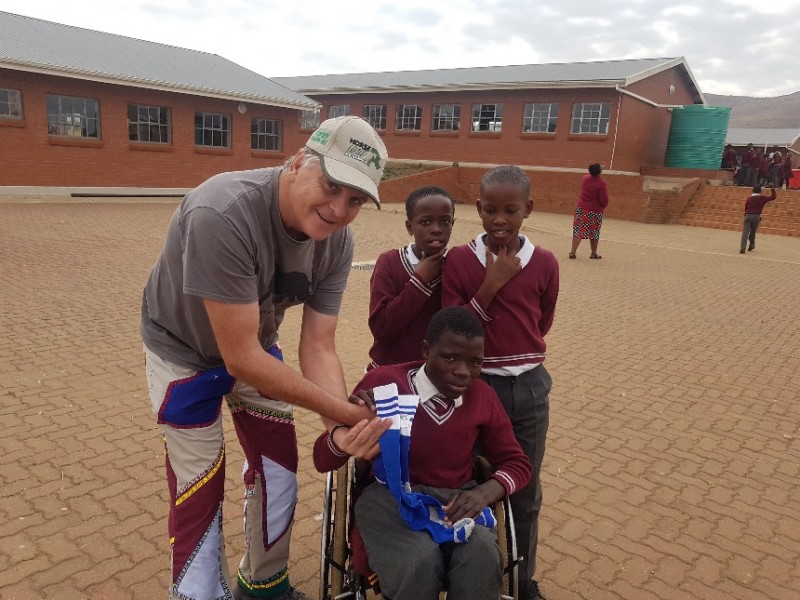 Wheelchair pupil at Queen Kwamsweli at Noyokeni Palace Nongoma
"You cannot do a kindness too soon because you never know how soon it will be too late." — Ralph Waldo Emerson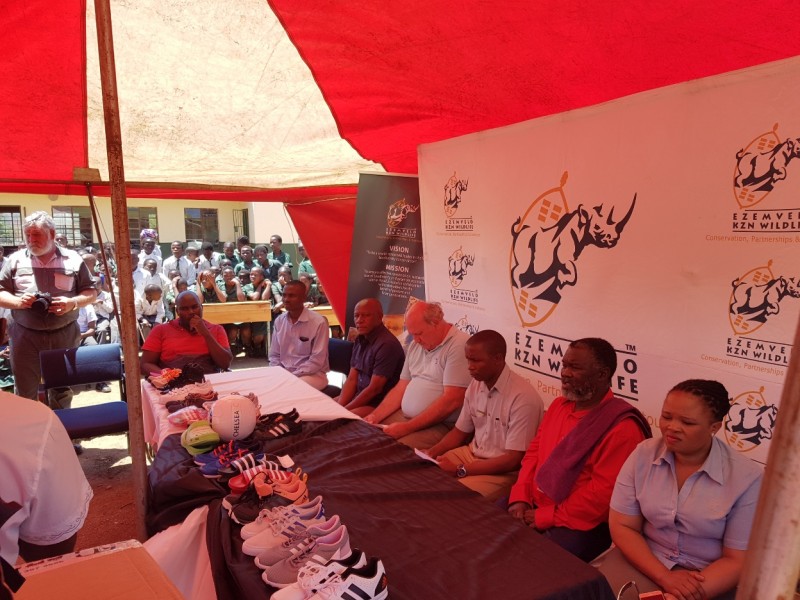 Ezemvelo Community Event at Masakaneni school with Ezemvelo KZN wildlife

"Being generous often consists of simply extending a hand. That's hard to do if you are grasping tightly to your righteousness, your belief system, your superiority, your assumptions about others, your definition of normal." — Patti Digh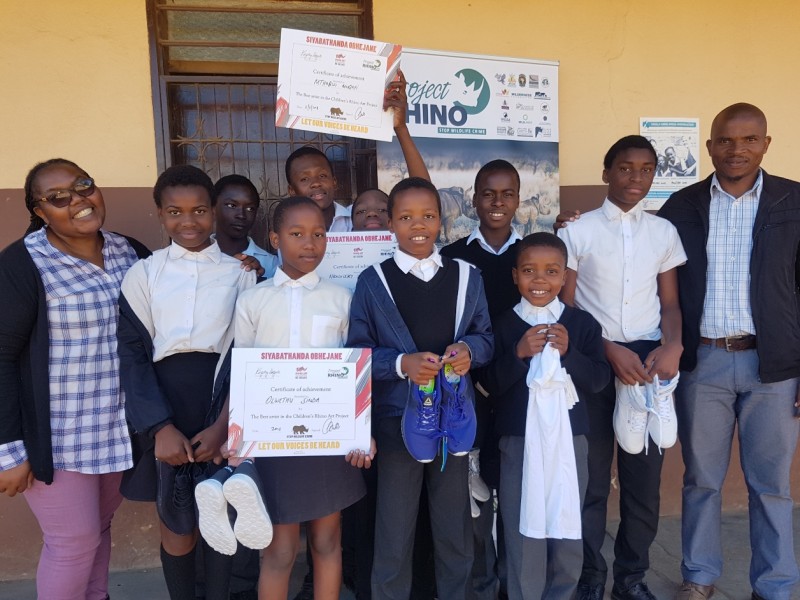 Prospect Farm School Winners of Rhino Competition

"The greatest gift you ever give is your honest self." — Fred Rogers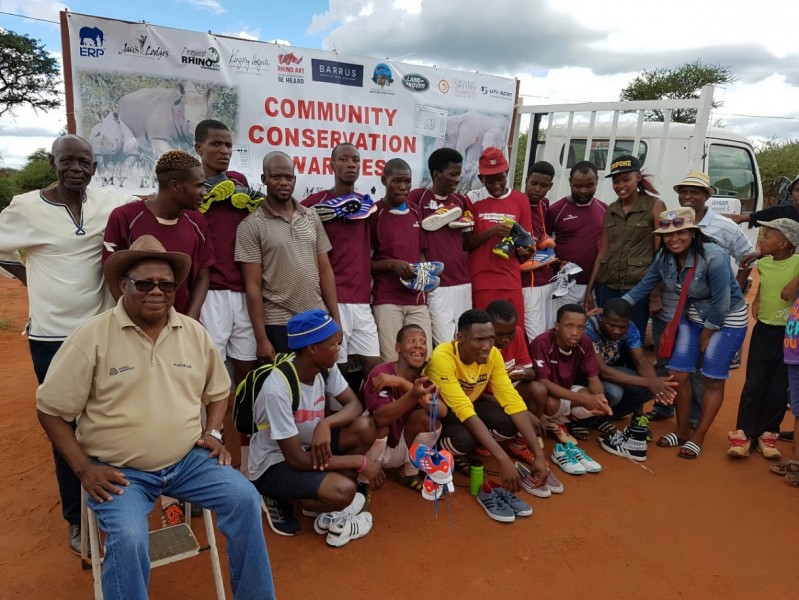 Conservation Soccer with Community in DeBrak North West province near Molatedi Dam
"Generosity is giving more than you can, and pride is taking less than you need." Khalil Gibran

No matter what you do, where you live, what religion you are, what race, generosity is important. It is more than important, generosity is a necessity.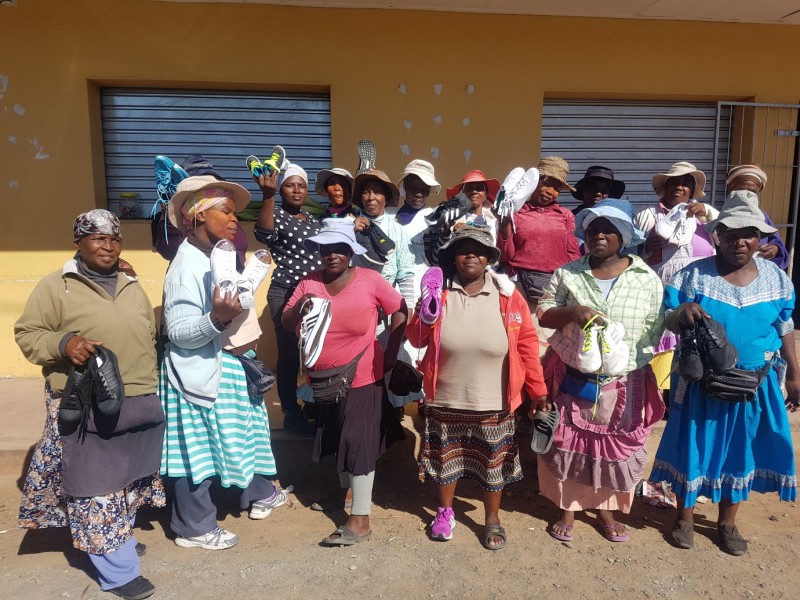 Asherville Hawkers who have all lost husbands through AIDS and only the only breadwinners making a living selling Bananas near KwaDukuza Kwazuunatal.
Remember when you are conducting business, when you are talking to others, that generosity is one of those "ONE THING's" that can radically change your business. Generosity is giving without expecting anything in return. If you can do things from a place of pure generosity, you will have never ending business. People do business with people they know, like, and trust.
"That's what I consider true generosity: You give your all, and yet you always feel as if it costs you nothing." — Simone de Beauvoir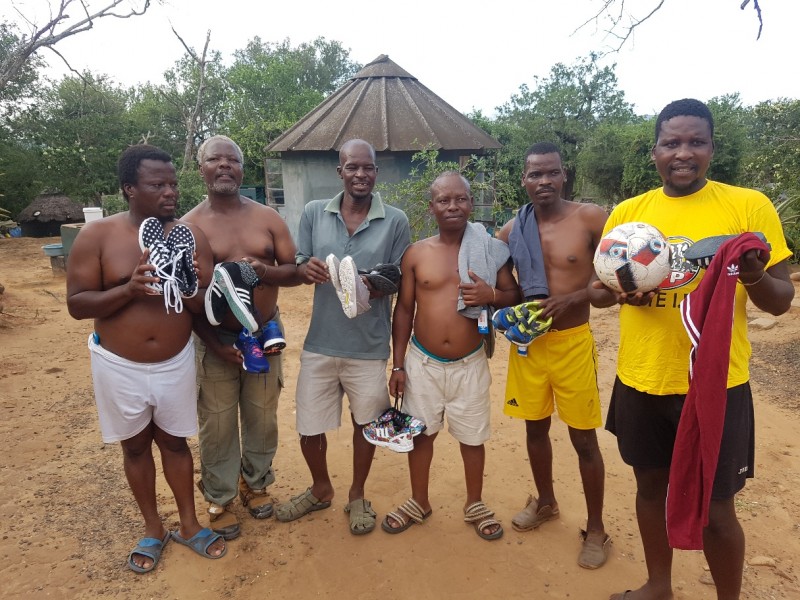 Off Duty Game Ranger at Mbuzane Scetion fight poachers all night in the Rhino Wars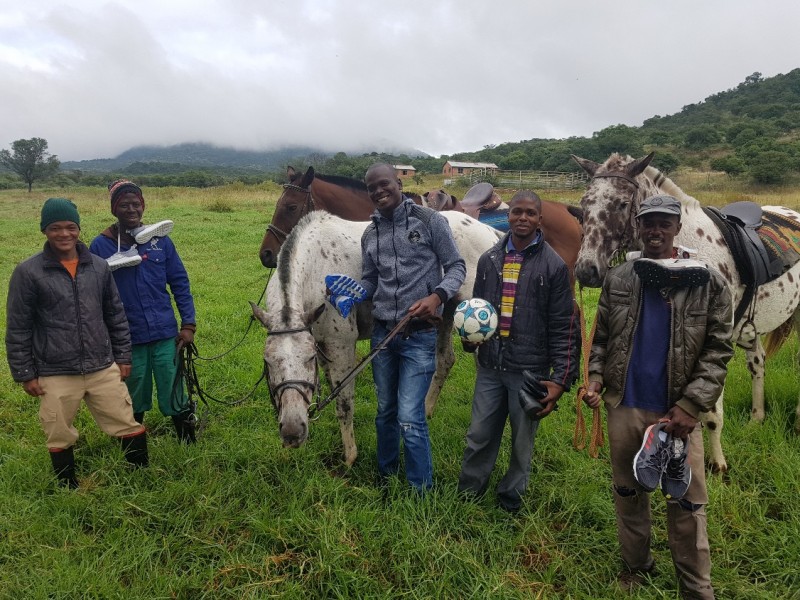 Horseman at the Tugela Game Reserve near Colenso get the Anti poaching team ready for a ride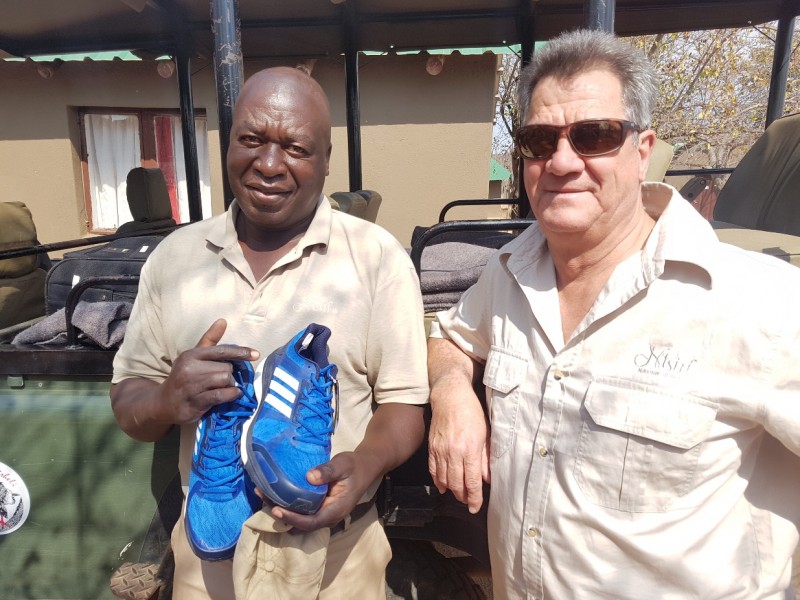 A Ranger at Nstiri Lodge with Co-owner and FGASA CEO Brian Serrao
Other Philantropic:
Mashozi Rite for Site- with Kingsley Holgate Foundation
Reading Glasses to the Elderly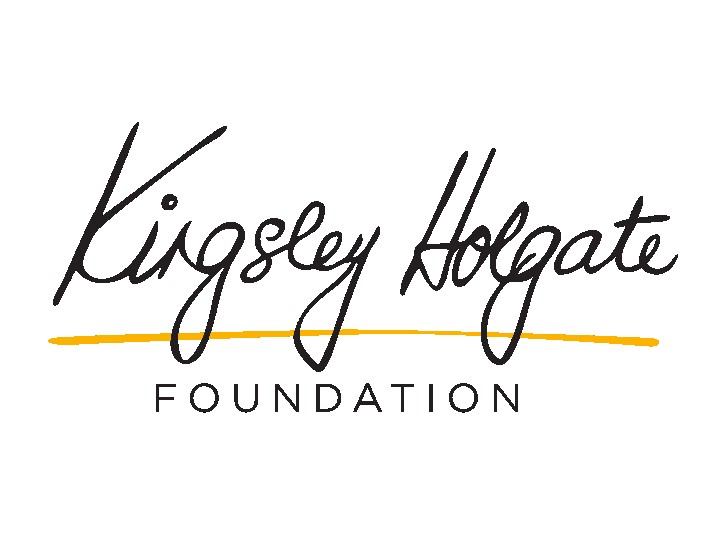 Disabled Boy in the Western Imfolizi region with his Mother and Ezemvelo Community Liason Snothile Gama
Wheelchairs from Splitting Image Taxidermy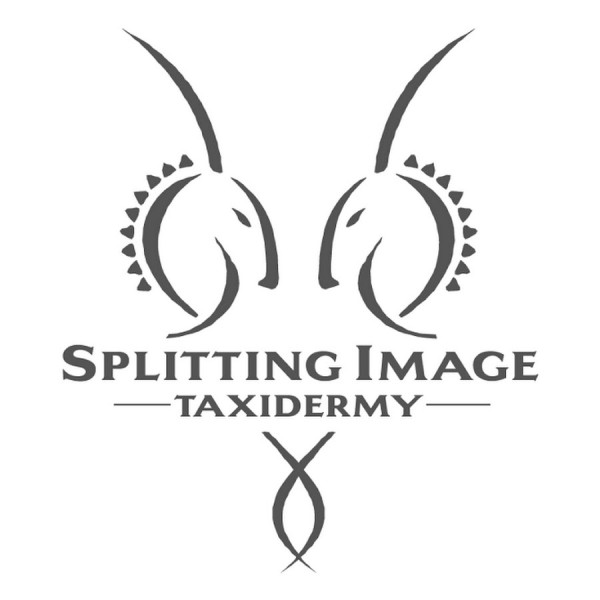 The Blog edits are done by the genius of Max Bizley from Dymantic Design